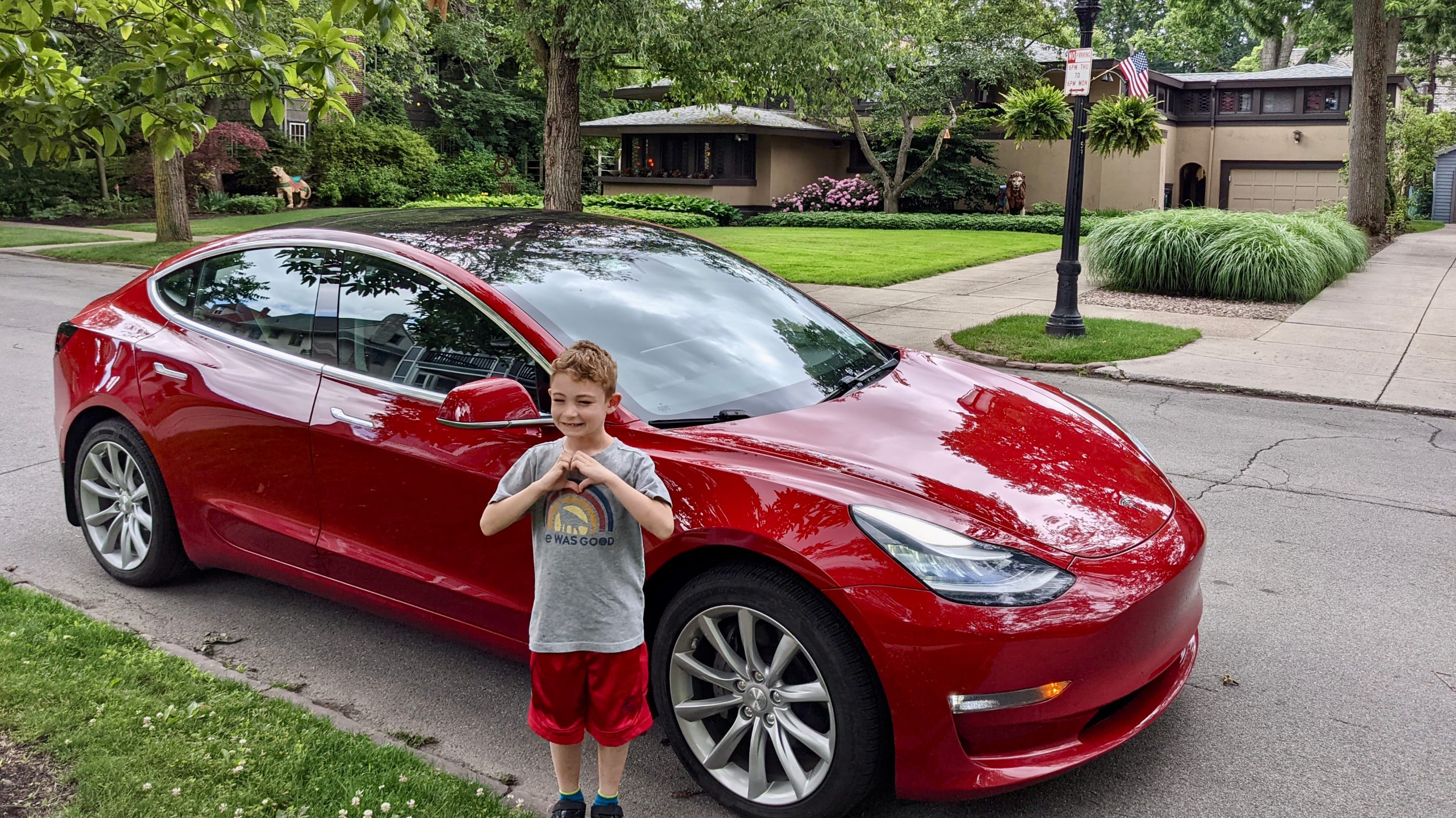 TOCNYS Niagara Frontier Meetup Review: Buffalo Architecture Edition
We caught another sunny break for our monthly Niagara Frontier meetup on the second Saturday of July, 2021.
Nine owners, six guests and one incoming member, who happened to notice us there, participated in the event that kicked off at the Cheektowaga Supercharger. It's inspiring that our monthly attendance is up 162% over this point in 2020, and a whopping 244% over 2019.
The theme this time was more ambitious than usual. We took turns grabbing a number out of a hat (a Plaid one, what else?), each matched to a different Frank Lloyd Wright structure in or near Buffalo. 
That means ten—count 'em, ten—famous works that were about to serve as backdrops for our members and their Teslas in what we dubbed a Frank Photo Foray.
That's right, the goal was to photograph each and every one of those historic gems with a selfie or two. (Note, we were aware of but ignored Wright's less-than-stellar reputation and just made the best of this scavenger hunt to link next-gen tech and thinking to those landmarks.)
At 10:30 sharp, owners plugged the addresses into their in-car nav and raced off in silence. Some headed toward the Parkside neighborhood, others to the suburban town of Derby, and still others to different industrial areas within the City of Buffalo.
One of our enthusiastic new members, Leo Peláez, even attached a 360° video cam to the solid aluminum roof of his Model S. Stay tuned for the photo album link where you can see the footage that EV zealot and friend of TOCNYS Abdur-Rahman Morgan processed and uploaded.
During the span when our members were doing their collective photography thing, loyal Finger Lakes attendee Tony Brigandi was already inside the most renowned structure, the Darwin D. Martin house, taking advantage of a pre-booked, two-hour tour.
Most of the historical spots turned out to be within about a dozen miles from the Supercharger, though one was about twice that ("Graycliff," in Derby). A few of our members were lucky to get some pics of the exterior on foot, since visitors are not allowed . . . outside of paid tours.
The same went for Wright's "Tydol Gas Station," built posthumously within the Buffalo Transportation Pierce-Arrow Museum. (We know, gasoline, who really cares?) But you will see the creative workarounds our members used to get a view of the thing—one with a Tesla in the foreground, no less!
Soon enough, everyone managed to get their shots and converge on our final destination of the event: the Wright-inspired Western New York Welcome Center on Grand Island.
Since the place is always open to visitors (even though there are no Tesla-compatible plugs on their three DCFC stations) we ended up taking over a few of their lobby area's tables to hang out, consume Empire State originated snacks, and scheme up future meetups.
Special thanks to Ludicrous Members Richard and Joan Clements for this month's topic, plus all who attended—living it up with the best of what TOCNYS Niagara Frontier has to offer. 
(DESTINATION: Western New York Welcome Center, 1999 Alvin Rd, Grand Island, NY 14072)
For those who missed out, the online photo album will have to do: https://tinyurl.com/FLWphotos
BTW, here are the ten Wright works for anyone up for snapping their own pics for the album
George F. Barton House (1903) - 118 Summit Ave, Buffalo NY 14214
Darwin D. Martin House (1904) - 125 Jewett Pkwy, Buffalo NY 14214
Darwin D. Martin Gardener's Cottage (1905) - 285 Woodward Ave, Buffalo NY 14214
William R. Heath House (1905) - *PRIVATE* 76 Soldiers Pl, Buffalo NY 14222
Fontana Boathouse (1905, built 2007) - 1 Rotary Row, Buffalo NY 14201
Larkin Administration Building - Last Remaining Brick Pier - (1906, mainly demolished 1950) 661 Swan St, Buffalo NY 14210
Walter V. Davidson House (1908) - *PRIVATE* 57 Tillinghast Pl, Buffalo, NY 14216
Tydol Gas Station (1927, built 2014) - Buffalo Transportation Pierce-Arrow Museum [INDOORS] 263 Michigan Ave at 201 Seneca St, Buffalo NY 14203
Isabel Martin "Graycliff" House (1927) - 6472 Old Lake Shore Rd, Derby NY 14047l
Blue Sky Mausoleum - (1928, built 2004)
Forest Lawn Cemetery, 972–990 W Delavan Ave, Buffalo NY 1420
—By John P. Weiksnar, Niagara Frontier Regional Organizer