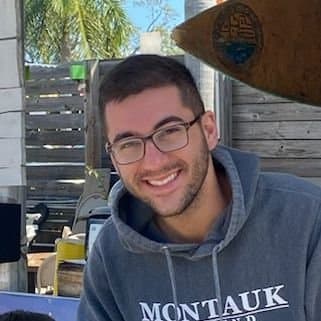 What's the difference between a house and a home?
With great power comes great acceleration, and an amazing community to ride with...
I've just recently finished my first official week as the new Club Manager for TOCNYS.... my goodness what a week it has been! On March 13th I took a drive out to Rochester to meet with Patrick Ho, Club President of TOCNYS, to discuss the opportunity to fulfill the position of Club Manager. I'd like to use this opportunity and platform to attempt to go over some of the major events that have taken place since then.
Mid-March was when the pandemic really began to hit home for many individuals around the country, especially for those of us in the state of New York. My previous workplace already began to see some of the impacts: the cafeteria was void of any guest (which eventually became completely shut down just a few days later), meetings were being held remotely, and a presence of fear and uncertainty was felt in the atmosphere. If my memory serves me correctly, we were asked on March 16th to pack up whatever necessary belongings we needed to work from home, and to be out of the office by 2:00 pm the latest. Thankfully, our Executive Director gave us a heads-up a few weeks prior that this could entirely become a reality, and suggested we being to make a plan in preparation.
On March 13th, around 5:00 pm, I began my ~4 hour drive out west to Rochester. When I was younger I absolutely hated long drives (a long drive to me is anything more than an hour), but now with owning a Tesla, I have somewhat begun to welcome them. I stopped and the Liverpool Supercharger, right off the toll road, to get a quick charge and use the restroom. On a side note... I highly recommend this supercharger if you need to stop and top: it's literally less than a minute off of I90, charges at 150kW, and you can enter the hotel to stretch your legs or use the restroom.
Once I finally I arrived at the hotel in Rochester, I was pretty exhausted, even with the help of Autopilot which made the trip much easier. If you have ever taken a long trip, you know how much of a life-saver AP can be... in some cases literally. I made sure to get a good night of rest since that next morning I'd be meeting with Patrick at the office, then taking the drive out to Cheektowaga for a meetup at the new V3 Supercharger there. It was great to meet the Niagara Frontier region, as well as some other individuals who drove in from out of town (thank you all who welcomed me, I truly enjoyed meeting you).
After the "successful" meetup, (if you were there, you have an understanding of what I mean by that haha), I had lunch with Patrick and John P. Weiksnar who is Regional Organizer for the Niagara Frontier region. We went over some plans and goals that we have for the future of TOCNYS, as well as just had an absolutely amazing lunch at Rachel's Mediterranean Grill. On a side note... some of you may have just taken the poll that I created with our Gallery Advisor at the Henrietta Service Center, a shopping outlet like the one where Rachel's is situated could be a great location for a Tesla Destination Charger.
Sunday came and I took a drive around Rochester and Webster to get to know the area, I can't believe more people don't live out there on Lake Ontario, it's such a stunning place to be! I began my drive back home to Albany around 1pm, and you can probably guess where I stopped to charge on the way back. From the time I got back home on the 16th, I don't think I've had a single boring day in Albany!
Because of all the things that have occurred since I've been back home, and have officially taken on the role of Club Manager, I'll list some of the most notable events worth sharing-
Created a GoFundMe campaign with club member Brian Swails to raise funds to share our appreciation for the Tesla employees who are working on making the ventilators
Had Virtual meetups with Capital-Saratoga, Niagara Frontier, and soon the Finger Lakes region
Joined in on conference calls and virtual meetups with other Tesla Owners Clubs around the country to learn from their experience, and meet some of their club members. ( I even joined a virtual happy hour with a TOC of Orange County, thanks for having me Dennis)
Connected hospitals all around our state ( with your help ) with our contact at Tesla, so that they can work together on receiving the ventilators
Held a Social Distance Drive for the Capital-Saratoga Region
Reached out to small businesses, both in and out of the state, to see what perks we can obtain for our club members [ if you have any connections with businesses that you would like TOCNYS to connect with, please let me know ]
Worked with media outlets to share stories of what our club has been working on
Learned how to use platforms like Wild Apricot to make updates on our website and send out emails to our club members
And... actually had Elon Musk reply to a question I asked him on Twitter
It's been a nutty couple of weeks since I've made my maiden voyage out to Rochester... I am so thankful for all things that have come since then! I am looking forward to the future of TOCNYS, and all of the amazing things that our club will experience as we grow.
TOCNYS Club Manager- Stephen Pallotta