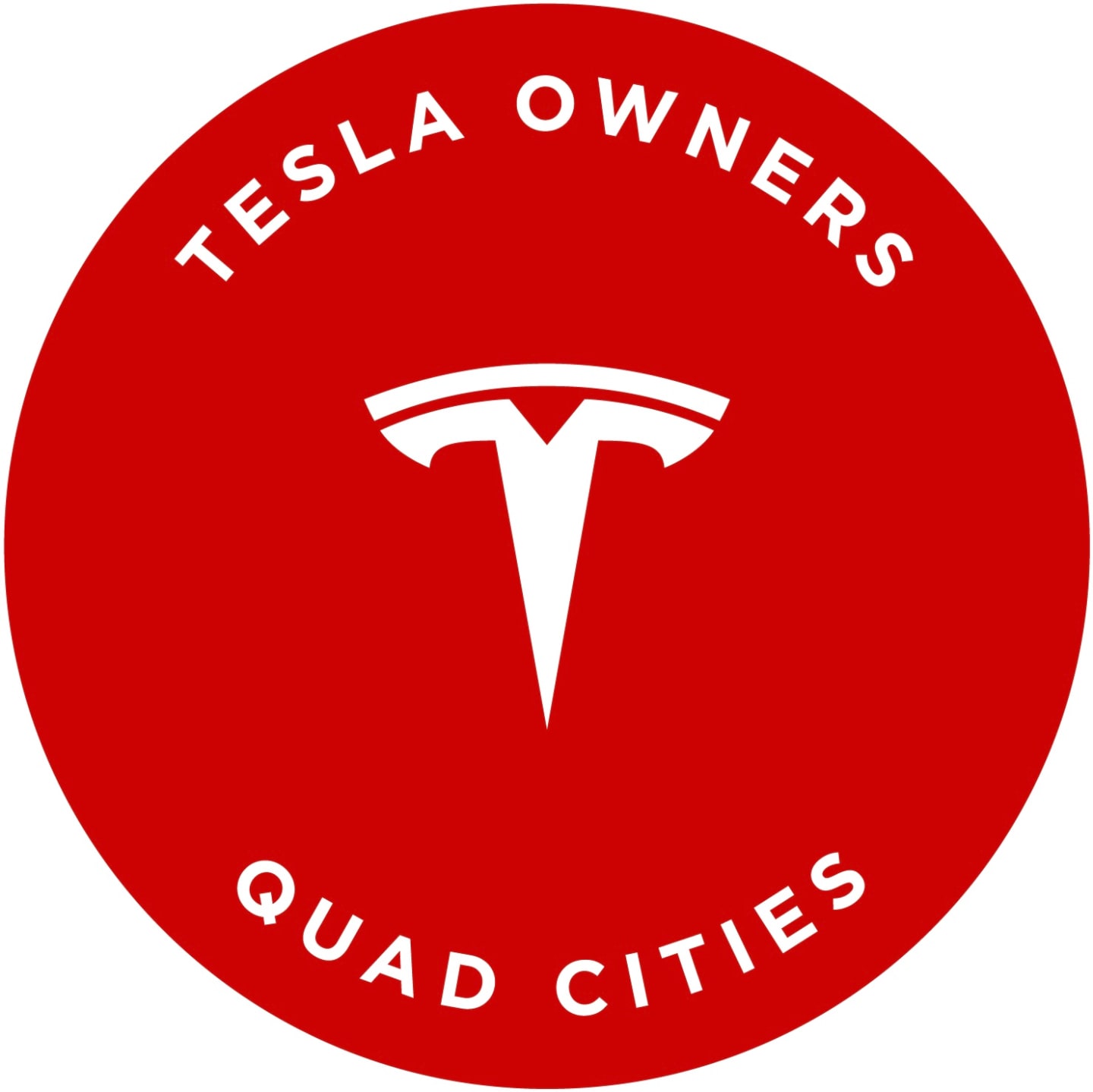 Tesla Owners Quad Cities: The Beginning
Our Acceptance Into the Partner Program
Tesla Quad Cities is extremely proud to announce that, as of January 4th, 2021, we have partnered with the official Tesla Owners Club program and have been incorporated into the owners club family. We are now officially the Tesla Owners Quad Cities! Along with the status change, we've been granted a new logo from Tesla themselves, complete with the iconic Tesla "T" predominantly displayed. We'll be retiring our old logo over the coming months and replacing it with our new logo in all locations. While this is amazing news, and something we've been working on for some time, this is only the beginning! We're planning to grow our club numbers, create Tesla approved club merchandise and apparel for members to purchase, and look forward to scheduling events as soon as we're able to have them in a safe manner.
Currently our owners club communicates with one another via Slack, or through one of our several social media outlets on Facebook, Instagram, and Twitter. We also have a newsletter that goes out to the club every month, passing along the latest and greatest and keeping everyone in the loop on what's coming up and of our plans for the future. A distribution list is maintained for all that wish to receive the newsletter and your information is not shared with anyone.
If you're a Tesla owner in or around the Quad Cities and want to join the official Tesla Owners Club, reach out to us! We would love to have you. As of this writing (February 21st, 2021), we currently have 56 official members. We have 72 owners we count among our ranks, but in order to be an official member I am required to get a Vehicle Identification Number (VIN) as I need to provide proof of ownership to Tesla. We can't have an owners club without owners! You can reach out to us at any of the social media accounts or through email, all links available here on Tesla Engage and available on our website.
If you live within a few hours of the Quad Cities and feel you are "too far away" to join our club, we would still love for you to reach out to us and let us include you! The Midwest is such a large area with many of those areas underserved by the spread out owners clubs at this time. We welcome all owners in the states of Iowa/Illinois that do not have a club to call their own. Come join us!
If you are not a Tesla owner you are also welcome to join us! We currently have 6 members who are in our Slack chat that are future owners! Do you have questions about Tesla vehicles? About how they handle in our climate? How they do in long trips or after a ton of miles? Feel free to reach out to us! We have owners of every Tesla model available with a dearth of experience and a desire to share any/all information they have. In fact, we have a Model 3 owner who has owned his vehicle for 2.5 years and already has over 100,000 miles on his car! Come chat with us and see and hear about how beneficial switching to a Tesla (or any EV) will be!
We are also inclusive of all other electric vehicle (EV) owners and would welcome you to take part in our events. We are truly supportive of the Tesla mission: to accelerate the world's transition to sustainable energy!