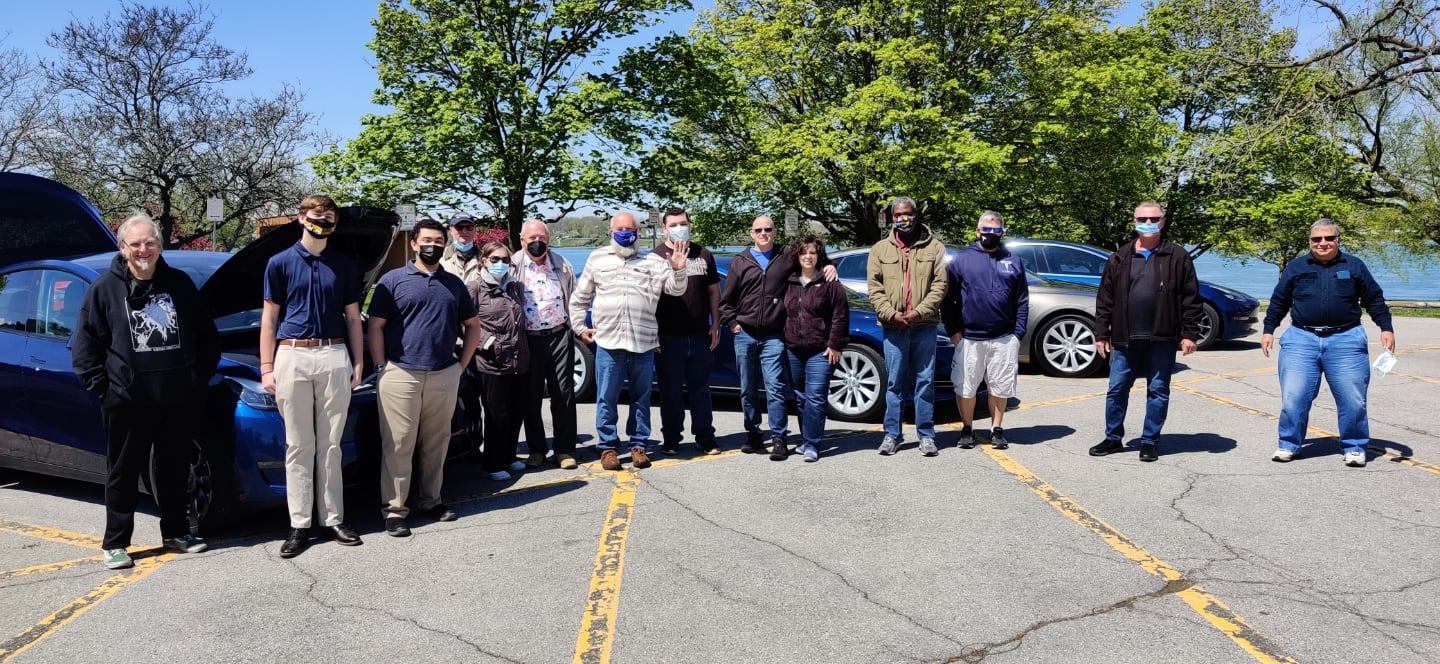 The City of TOCNYSnawanda
Join us and make your voice heard!
Thanks to all sixteen members and guests who made it to our first meetup in the City of Tonawanda. No less than nine Teslas converged on the edge of Niawanda Park under an astounding break of sunshine.
New member John Zukowski was kind to bring his Model Y to show off and even offer a demo drive to our friends Danny and Lisa Maher, in between opportunities to show off a Hansshow power frunk modification and other upgrades.
Other friends of TOCNYS, Abdur-Rahman Morgan and Bob Seemueller, had their respective Ioniq and Volt on site. In addition to all the public outreach they already do in the world of EVs and charging infrastructure, Rahman intends to start a monthly meetup featuring a different brand of EV each time. A novel way to get a glimpse at the rest of the industry and help boost awareness of electrification in WNY.
We welcomed two other special guests, in their class uniforms, no less. High School students Theo and Dylan had a chance to experience their first Tesla ride thanks to Plaid member James VanSchoonhoven. Theo had originally contacted TOCNYS to express his interest in learning more about Tesla vehicles, and already is off to a great start as a future owner.
At sixteen years of age, Theo is on another level of affinity for the brand, though classmate Dylan is still holding out for a Hellcat. Still, they wound up chatting with members throughout the meetup (and after, at Mississippi Mudd's), providing us with keen insight on what the next generation of Tesla owners (and crypto hodlers) stands to offer. Bring it on!
This month was a casual meet-and-greet, though we're planning to resume a group drive in June. Stay tuned for details and thank you for participating in these monthly in-person meetups—we count on it as our roster amps up, month by month!
See the Google Photos album here.
p.s.: Don't forget to sign up for our second annual Finger Lakes / Niagara Frontier group meetup for ice cream in Batavia, Saturday 5/22!