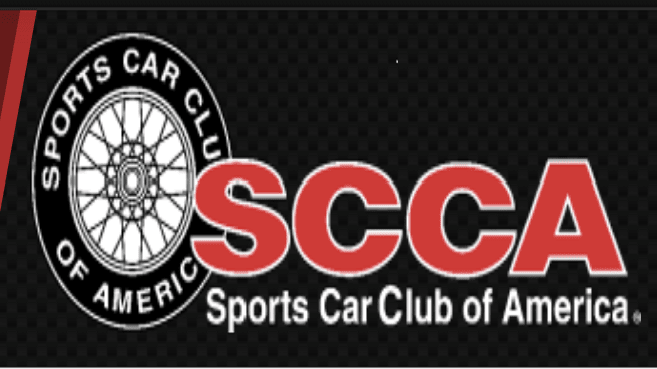 SCCA Track Night - Friday, May 14
Heartland Motorsports Park in Topeka, KS from 3 to 9 pm
Save on Track Night This Month
Hey Track Nighter,
This month, we are partnering up with our good friends at Hagerty to make sure you have a great time at Track Night! There are all sorts of ways that Hagerty can help make your Track Night experience the best it can be. Learn more about Hagerty in our handy article.
They'd like to treat you to a special springtime discount. Use the code HagertyDriversClub2021 at checkout to save $25 on your entry. Bonus! It's good for any event this season, not just for April. Thanks, Hagerty!
You can check out the full line-up of Track Nights this year here, and see the events coming up near you below.
At Track Night in America Driven by Tire Rack, we want you to be safe both on the track and off. If you'd like to see how we do that, read more about our COVID-19 Event Procedures here.
Photo by Gregory Pfaff
---

Heartland
Motorsports Park
---
Here's How You Can Participate
KONI Novice Experience
The Novice group is perfect for those new to being on track, those who are at a particular track for the first time, or those who would just like to have some pointers and guidance during the evening.
Advanced Group
If you already know the track, your car, yourself, and you want to feel the limits of each, the Advanced group is for you. The same DOs and DON'Ts and you'll be passing with point-bys anywhere on track. It's perfect for anyone with lots of track experience.
Intermediate Group
The intermediate group is a bit more relaxed than the advanced group. The expectation is that these drivers know the basics, but have a focus on improving and learning.
Track Touring Laps
Never been to the track? Want to check it out? May we recommend a few Touring Laps? Every Track Night will have a paced touring lap session. Passengers over the age of 12 (with a minor waiver) are encouraged, and helmets are not required.
Run/Work
Taken from autocross, run/work lets SCCA members get one on-track session at a very budget-friendly rate while also offering support to the event. Event support can range from corner working, to grid, to check-in and tech.
Volunteer
Track Night is always looking for enthusiastic, helpful volunteers who "get it." The Track Night Team is all about facilitating amazing experiences for people at racetracks. If this sounds interesting, sign up as a Volunteer and see what it's all about.
______________________________________________________________________
Save on Track Night & On-Track Insurance with Hagerty!
Hagerty specializes in the protection of classic and collector cars, but they don't stop there. As a Track Night participant, you can save 30% on track day insurance for each Track Night in America event that you sign up for.
Join Hagerty Drivers Club and get access to a great magazine, fantastic members-only events, roadside assistance and you could save $25 on every Track Night you sign up for. It's only $45 to join, so if you're planning on signing up for 2 or more events, you'll already be saving money plus getting all of the awesome benefits! To activate your discount, log in to Hagerty.com, then go to the link below and your event discount will be automatically applied at check out.
Click Here for Your HDC Discount
---
Track Night Facts by Mazda Motorsports
Thanks to our partners at Mazda Motorsports, the video series above will tell you everything you need to know about how to prepare for and get the most out of your Track Night experiences. Got a buddy who's considering joining you but needs to know more?
---
We hope to see you at the track with us soon!
Track Night in America - jack@tracknightinamerica.com