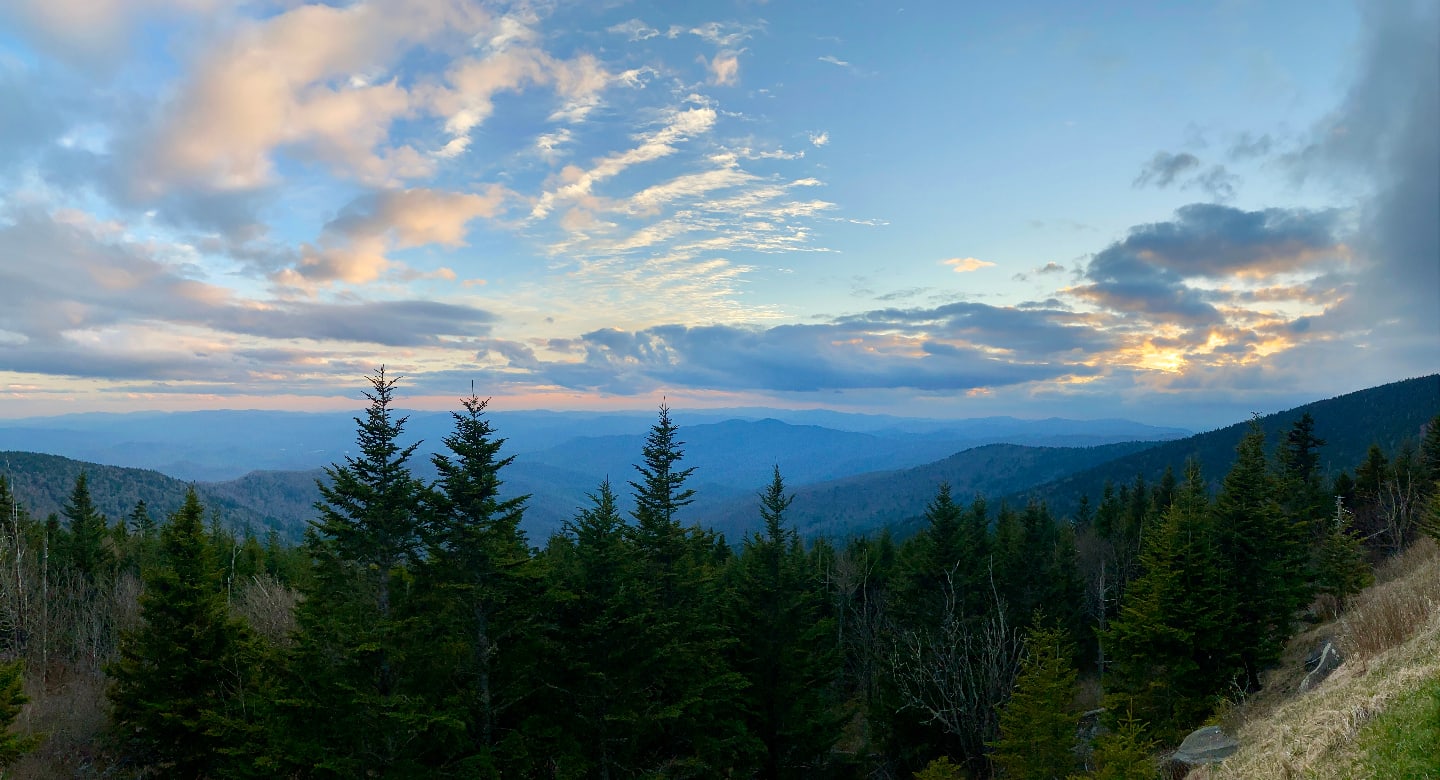 Experiencing the Great Smoky Mountains in Your Tesla
How to enjoy a range-anxiety-free, weekend getaway in the Great Smoky Mountains
Planning a trip to the Great Smoky Mountains in your Tesla can be intimidating. Here's a way to plan a weekend mountain getaway, based on our experience this weekend with a 2019 Mid Range Model 3.
Although it is the most visited National Park, with over 12.1 million annual visitors, the Great Smoky Mountains National Park is a Supercharger desert. The closest Tesla Superchargers to the region are Asheville, NC and Knoxville, TN, which can add hours of travel time to your trip. However, by using local charging (and camping in your Tesla), range anxiety can easily be cured, allowing you and your family to enjoy one of the most beautiful areas of the Southeast with your Tesla.
When planning this trip, we were relatively concerned with making it to the Smoky Mountains in our Model 3 with enough charge to have a stress free weekend and be able to fully experience the park. Using A Better Route Planner to plot a route from Midtown Atlanta we chose to take the route below.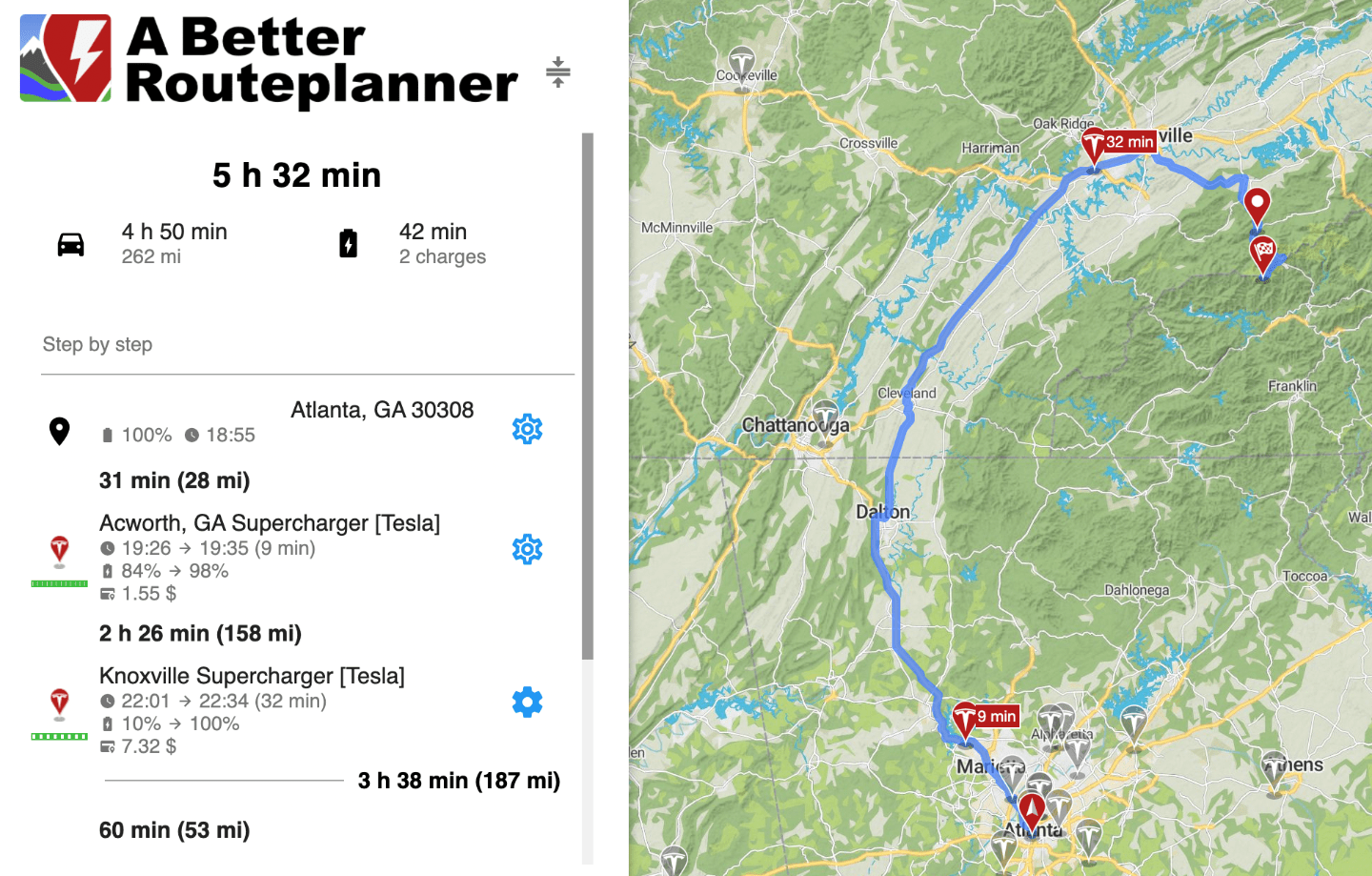 In our fully-loaded Mid-Range Model 3, it was necessary to top-off to 100% state-of-charge in Acworth, GA to be able to safely reach Knoxville. Charging to 100% in Knoxville, TN provided peace-of-mind and ensured that we would be able to reach the top of the Great Smoky Mountains visit Clingmans Dome, the highest point mountain range.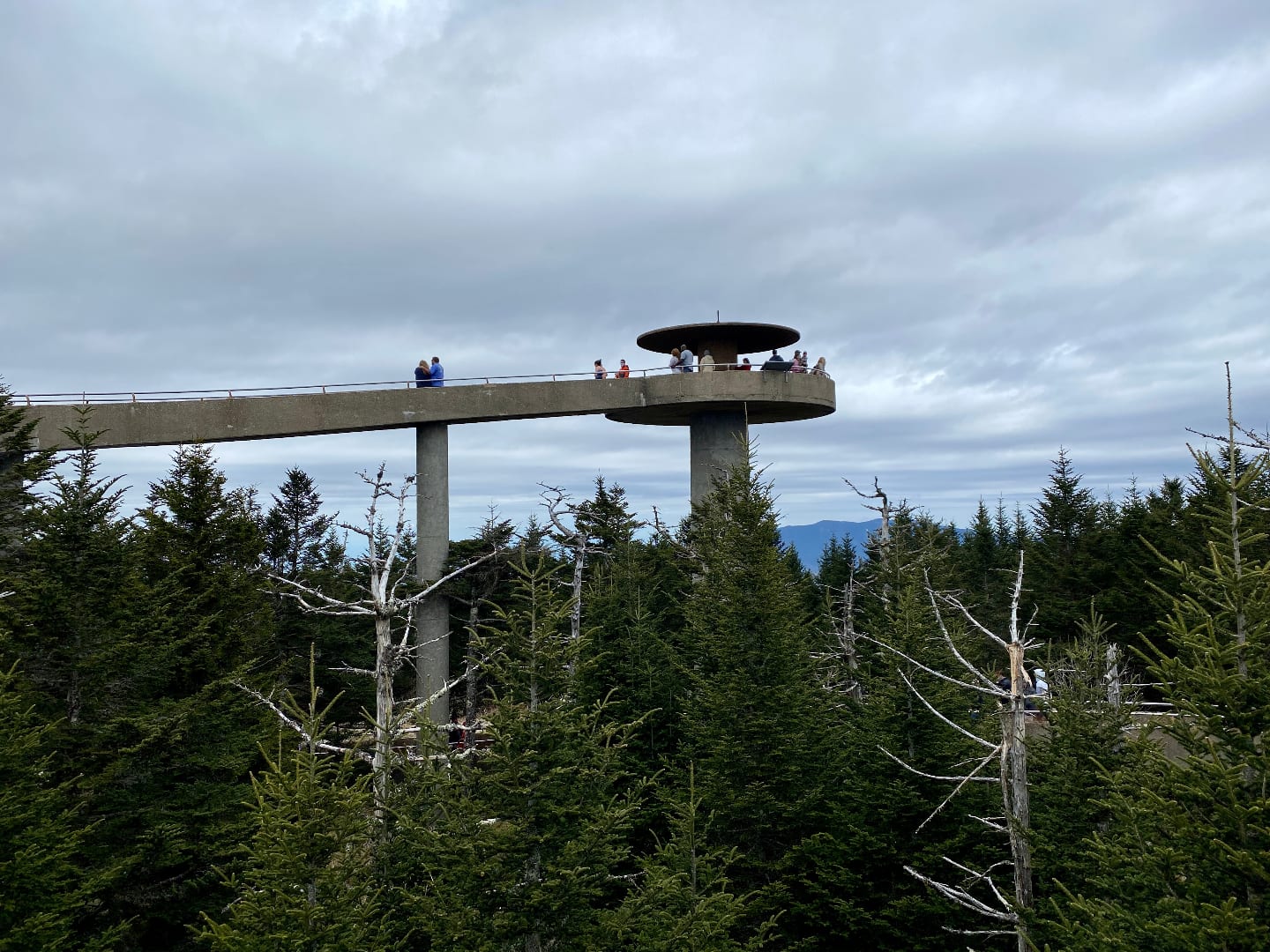 After taking in the breathtaking at Clingmans Dome, we continued down the mountain on Newfound Gap Rd. to our campsite in Cherokee, NC.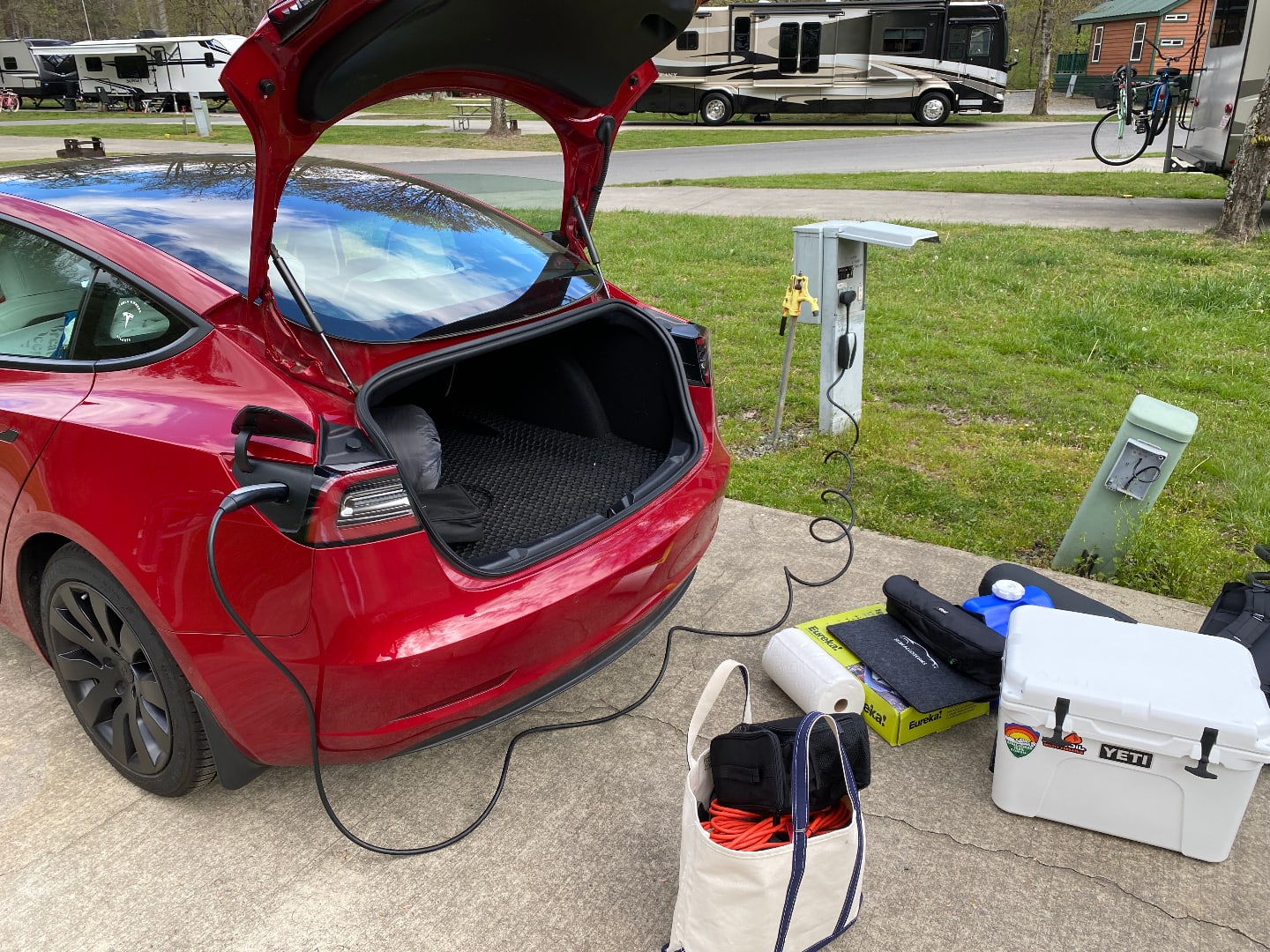 At the campsite, we connected the NEMA 14-50 outlet, providing 8KW at 32A to the Model 3 (about 10% of charge per hour).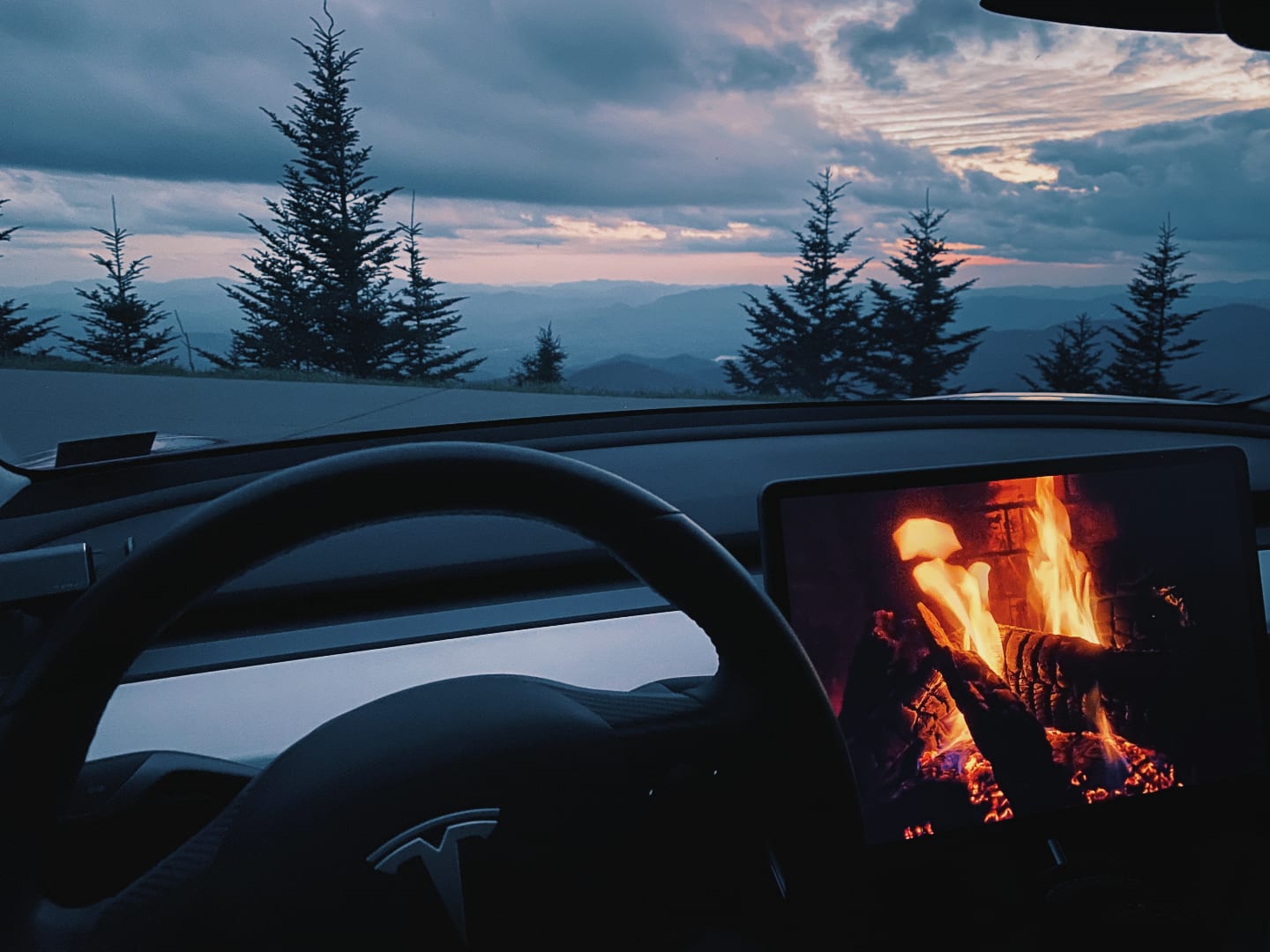 As the sun started to set, we went back up the mountain and returned to Clingmans Dome to watch the sunset from the warmth and comfort of the Model 3.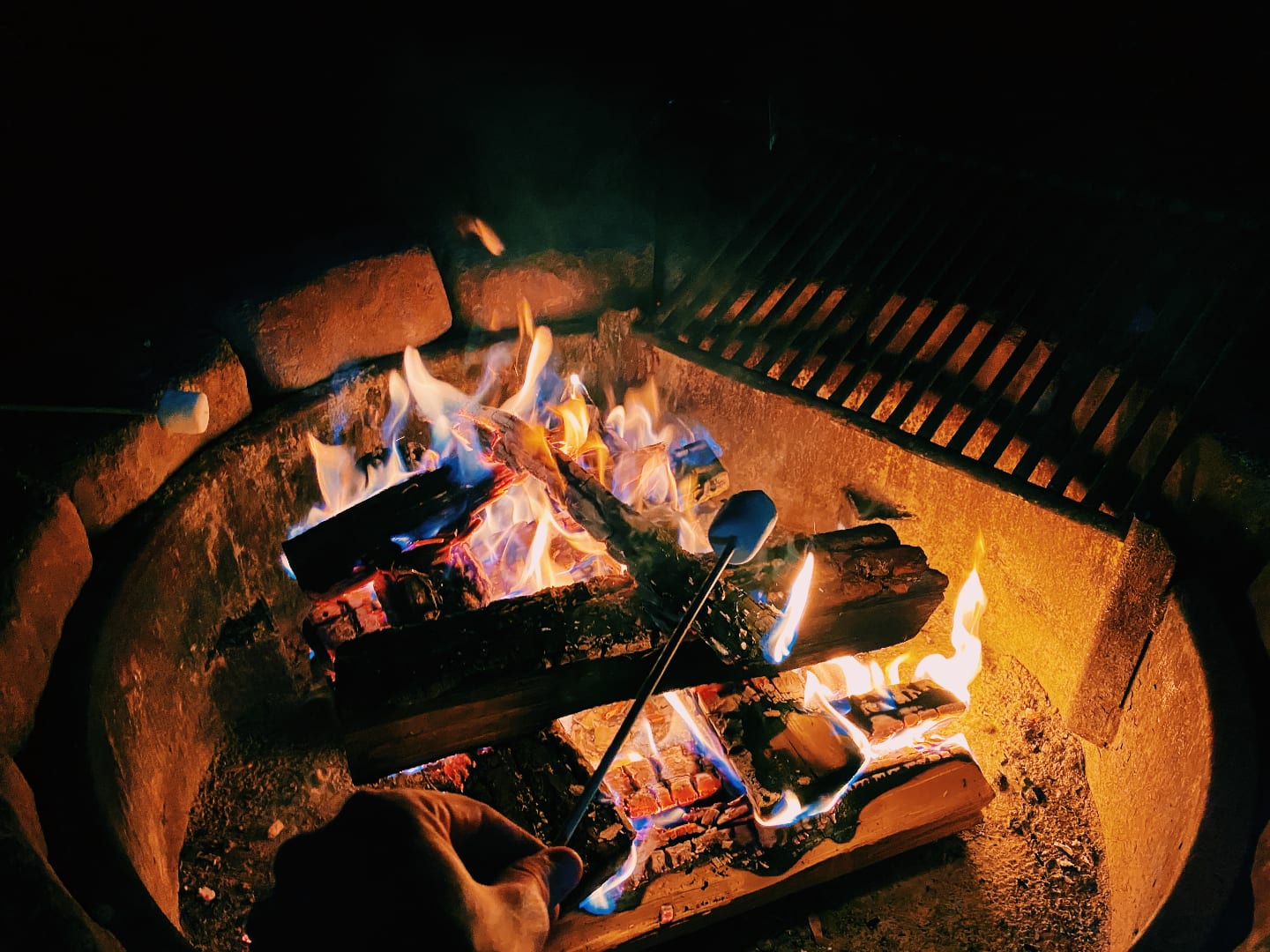 We returned the campsite (and of course enjoyed some s'mores) and connected the car back to the NEMA 14-50 power outlet.
After sleeping in back of the Model 3, we returned to the National Park on Sunday for a 8-mile hike on the Appalachian Trail to Charlie's Bunion, which culminated with an extremely rewarding view.

With ~85% state of charge after our hike, we were ready to return to Atlanta, but chose to take a different route back to Atlanta.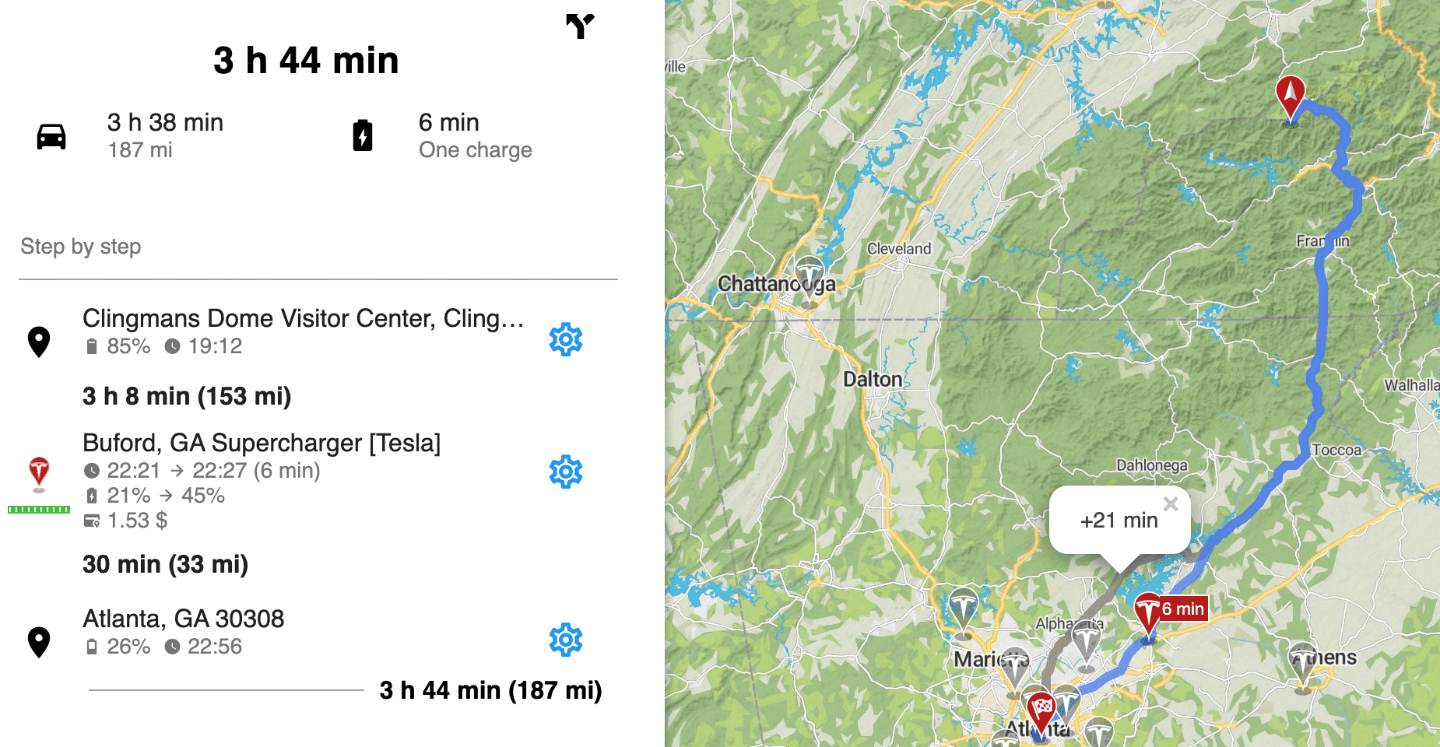 Since this route is relatively downhill, we were able to average 180kWh/mi, and make it all the way to Atlanta without a charging stop, which A Better Route Planner originally predicted we would need.
A trip to the Great Smoky Mountains is a great weekend (or longer) road-trip for your Tesla from the Atlanta area. By carefully planning stops, and ensuring charging is available at your overnight destination, range-anxiety is significantly reduced. Hopefully, Tesla will install a Supercharger station in Gatlinburg or Pigeon Forge in the near future, eliminating any worries for Georgia and Tennessee Tesla Owners to get to the Smokies.
Images and Credit Tyler Young, Tesla Owners of Atlanta