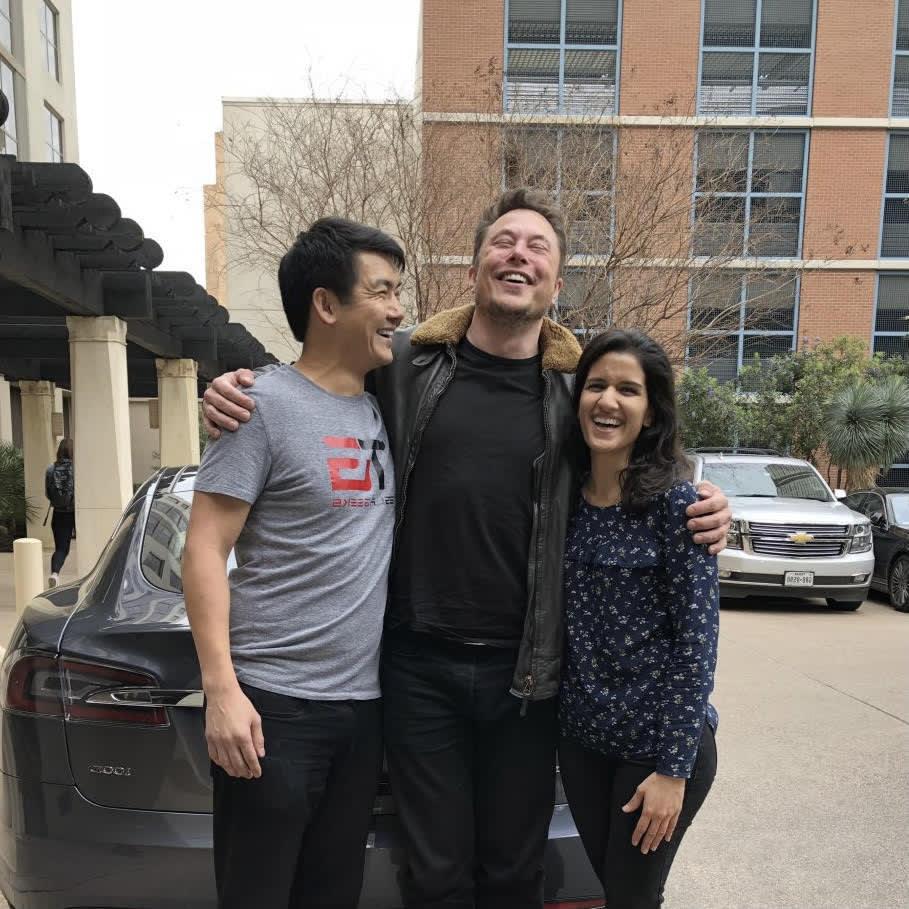 ANNUAL ELON MUSK DAY CELEBRATION APRIL 20 (4/20)
WOULD YOU LIKE TO JOIN IN CELEBRATING ELON MUSK DAY?
WHY ELON MUSK DAY?
The more specific idea is, as Eli Burton told CleanTechnica, to celebrate Elon Musk now rather than waiting till he dies. We often wait too long to celebrate our heroes and monumental people in society. Why wait? On #ElonMuskDay, the request is that we share ways that the products of Musk's companies have changed our lives for the better or ways in which Elon himself has inspired us.
"All the great people — we always appreciate them when it's too late. Even Nikola Tesla, for that matter, he created so many great inventions, but he died broke in a single apartment in New York by himself. I said, you know what? Why are we waiting? Let's do it now. April 20 (2020) is going to be the first Elon Musk Day. I just mentioned the idea but everybody jumped on it immediately — they said, this is such a crazy time now, a little bit of positive news is going to be good for us," Anuarbek Imanbaev told EV Annex.
Our club members and all other Tesla owners may post on social media* with the hashtag #ElonMuskDay on 4/20
#ElonMuskDay starts around April 20 after midnight and continues for 24 hours until April 21 at 12:01 am (Pacific Time). It is an annual event.
Post* a photo of a your Tesla, a meme, Tesla short shorts, Tesla Tequila or anything with a message to Elon Musk with the hashtag #ElonMuskDay
Have fun sharing ways that the products of Elon's companies have changed your life for the better.
How has Elon Musk inspired you? #ElonMuskDay
From 2020:
"thanks for all you sacrifice for the betterment of humanity, you continue to inspire us everyday!" -danielle x
"The desire to make a better world, inventing the ways, transcend your performance and passion for always being excellent #ElonMuskDay " -Carlos Guerra
"Happy #ElonMuskDay - thank you @elonmusk for giving me and so many of us the chance to join you in the fight for cleaner air, exploring new worlds, and a better future for humanity. To this day, this badge means has meant so much more to me than just a job.... h/t @anuarbekiman " -Kumar Vivaswath
"Dear Elon, Thanks for finally giving old gearheads like me an amazing, sustainable alternative that's better than anything I've ever owned before. And hope that cars will be clean, cool and fun long into the future. #ElonMuskDay "- Ian Pavelko
---
Footnote
*Musk uses twitter, and you may post there, or on any social media platform of your choice.


You can become a member anytime. Join today!