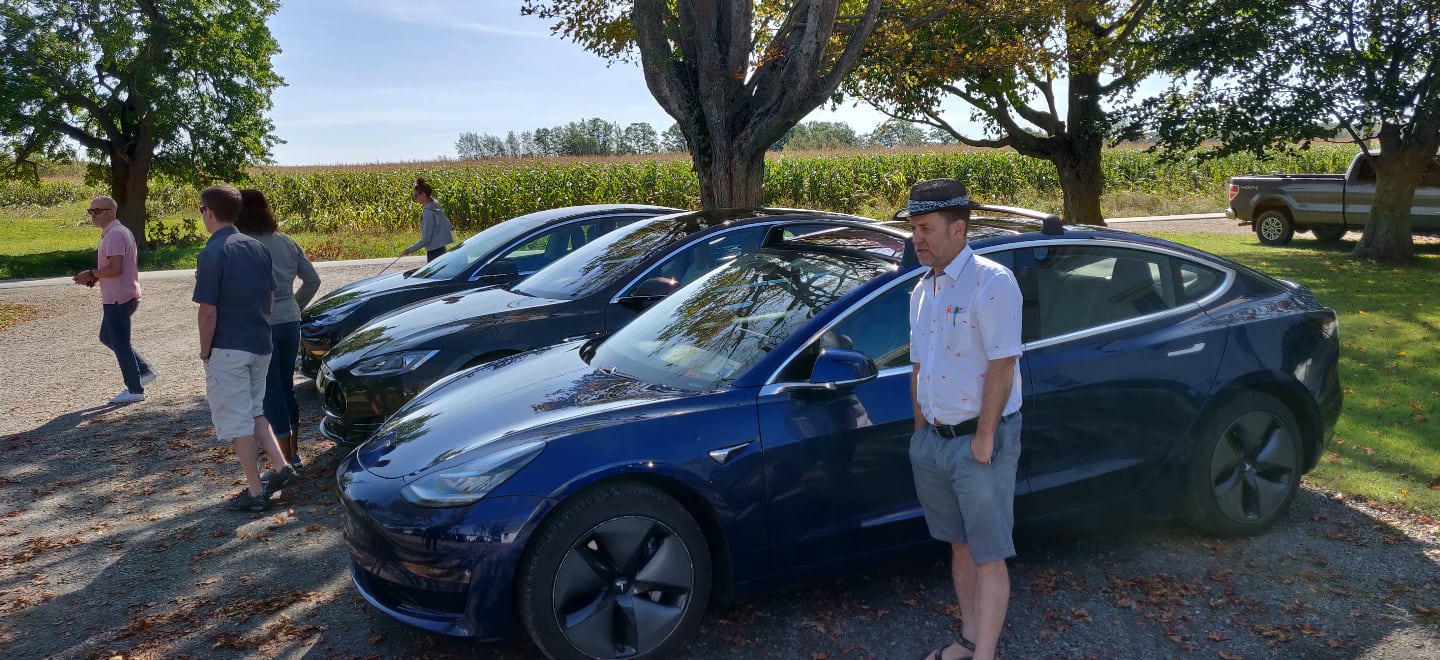 Share your Tesla Story
Join us and make your voice heard!
It seems that everyone has their own Tesla story and I am no exception. My first real exposure to Tesla was in 2008 when I was looking for a new car and was interested in a Roadster. I was able to actually try to fit in one at a Tesla Store in California and quickly learned at they were not designed for someone 6'7", but I was excited about the possibilities. 
In February of 2015, before I had even ridden in a Tesla Model S, I happened to walk into a Tesla Store in Miami Beach Florida and saw a map displayed of both SuperChargers and Destination Chargers in North America. As you might imagine the map was very substantially different then today. I looked at Nova Scotia where I have an Event Venue and saw that there were 0 destination chargers in the province. I thought it might be a good opportunity to put our venue literally "on the map". I emailed Tesla suggesting the same, and I expected either no answer or a "thank you very much for your interest" email. I got an affirmative reply in 3 hours. I realized this was not a normal car company. I still feel that way.
I have leased two Tesla Model S's trading in each after a 3 year period for a new one. I will soon pick up my third Tesla and am going to try out a Model X this time. I also have a Cybertruck on order. I am a very happy owner and a converted EV enthusiast. I normally drive back and forth from Florida 2 times each year. The last two visits have been powered entirely by the Supercharger network and Tesla Destination Charging at Hotels.  There have been challenges to being an early Tesla owner in Atlantic Canada, but it is a very different world now with many level 2 chargers all over the entire region and networks of both Superchargers and Fast DC chargers now available in many areas with more being installed at a rapid rate. 
-Jim Lindner