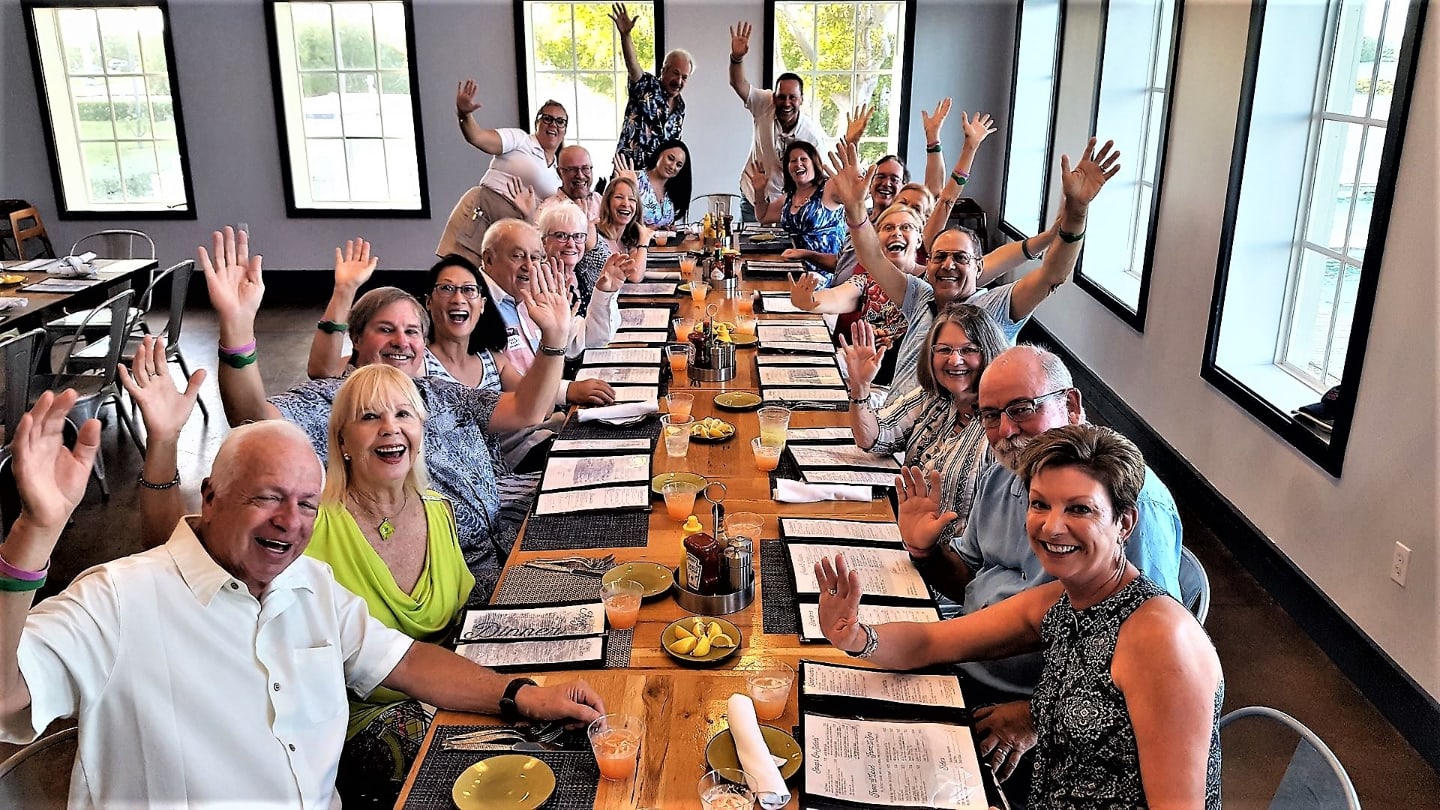 Welcome to the Tesla Owners Florida Engagement Hub
Join the excitement!
A little history…
We've been around a while. In 2011 we founded Florida Tesla Enthusiasts as a social club and electric vehicle advocacy group. It was kind of amusing in those early days because although we quickly enrolled about 60 members, just two members with Roadsters actually owned a Tesla. 97% of us were patiently waiting for the delivery of our Model Ss.
In 2013, we incorporated as Florida Tesla Enthusiasts, Inc., a not-for-profit Florida Corporation. In 2016, we registered the Fictitious Name of Tesla Owners Florida to legally do business in Florida using that alias consistent with the naming convention of the Tesla Owners Club Program.
So, we are both Florida Tesla Enthusiasts and Tesla Owners Florida.
How are we organized?
We now have over 800 members enrolled throughout the state of Florida. Our membership is grouped into five Regions, Southwest, Southeast, Central, Northeast, and Panhandle. Multiple Event Coordinators and Event Committee Members have volunteered to assist in planning activities in each of the Regions.
Who can join?
Our membership is open to full or part-time residents of Florida. Although the vast majority of our members own or have Teslas on order, owning a Tesla is not an eligibility requirement. We welcome owners of Tesla Solar and Energy products too, but that is not an eligibility requirement either.
What do we do?
Activities can be as simple as meetups at local restaurants or Cars & Coffee events. Or, they can be supervised drag racing at racetracks, car shows, parades, multi-regional road trips to points of interest, weekend getaways at resorts, cruises, speakers, private movie screenings, etc.
Occasionally we will host a presentation by a Tesla executive. In October 2022, we will be partnering with Tesla to host the North American Tesla Owners Member Convention. This will be a Reception and Member's Convention that will be open to the General Membership of all officially sanctioned Tesla Owners Clubs in North America. Stay tuned for future details.
But what are you doing during the pandemic?
Virtual Activities: These events are fun and involve sharing Tesla experiences and knowledge in a casual and relaxed atmosphere. We remain in communication with Tesla Corporate and local Tesla leaders and will continue to coordinate Virtual Meetups with them.
In-Car Activities: These activities involve meeting for parades, scenic drives, race track events, etc. Participants remain in their cars during most of the events and wear face masks with strict social distancing to maintain safety when they leave their vehicles.
Outdoor Activities: In September 2020, we started Outdoor activities with strict COVID-19 protocols in place.
What about Advocacy?
In addition to our social events, part of our club mission is to advocate for various electric vehicle issues. This activity involves educating the public and businesses regarding the economic and environmental benefits of electric vehicle ownership. It also means working with our local and state government representatives and agencies to initiate programs and legislation that promotes electric vehicle adoption.  
Our club is proud to be a voting member of Drive Electric Florida. Drive Electric Florida (DEF) is a unique stakeholder group representing automakers, utilities, charging infrastructure providers, environmentalists, local government, universities, Clean Cities coalitions, and electric vehicle enthusiast groups. It seeks to advance the energy, economic, and environmental security of Florida by promoting the growth of electric vehicle ownership and accompanying infrastructure.
We will continue to work both with Drive Electric Florida and directly with Florida government representatives and agencies to promote EV friendly legislation. We plan to use this Tesla Engagement Hub Platform to assist in advocating for electric vehicle related issues.
How do I join Tesla Owners Florida?
If you clicked on the APPLY HERE button on this website you enrolled in Tesla's Engagement Hub Platform. That will allow you to leave comments here on the Engagement Hub and when we create private Members-Only content, you will be able to view it.
However, that didn't enroll you in
Tesla Owners Florida.
To join Tesla Owners Florida's rapidly growing ranks, click the link below. Our annual dues start at $18 for an individual membership.