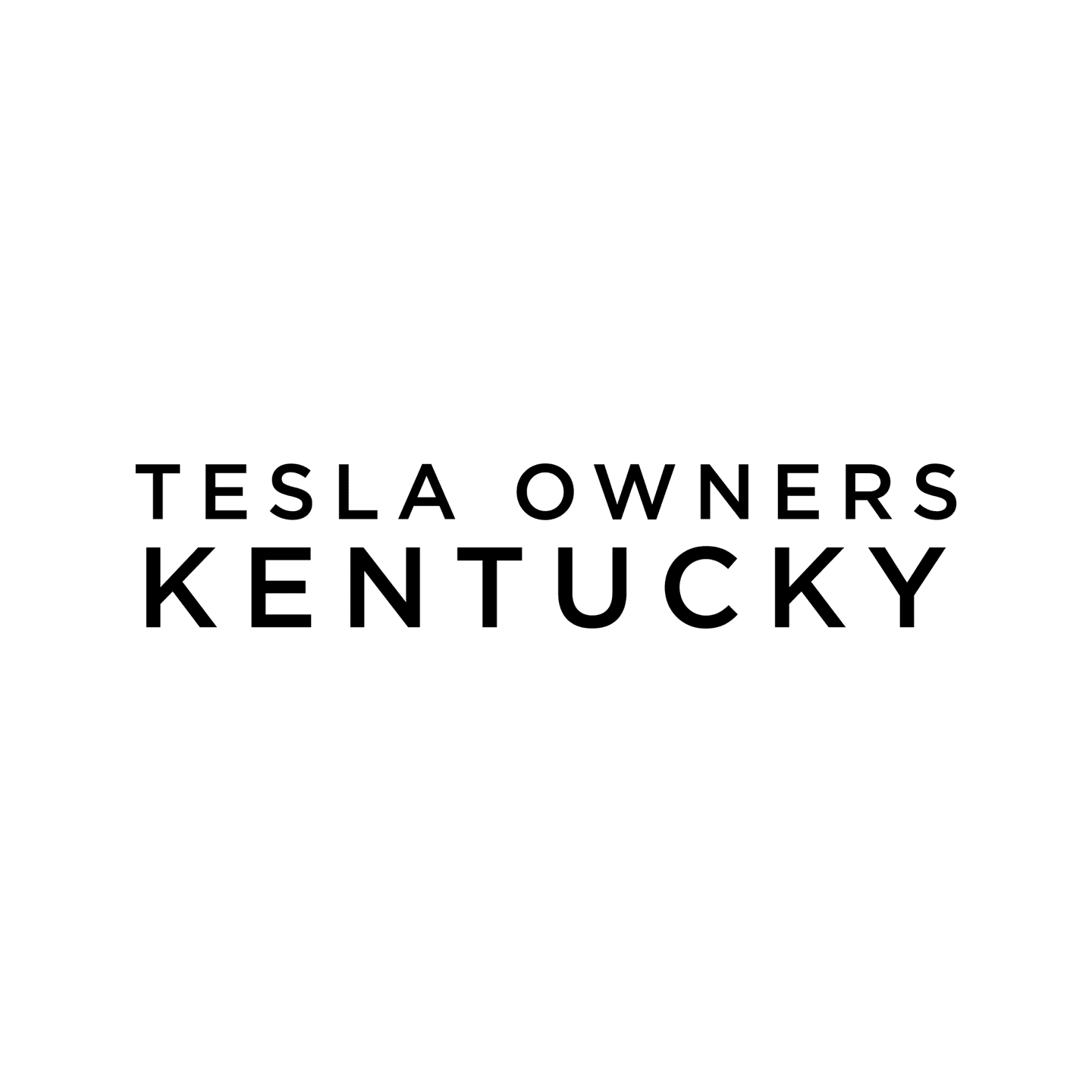 Membership History and What is expected
Join us and make your voice heard!
Brief History
Tesla owners of Kentucky (TOC Kentucky) was independently created in July 2019 and became an officially sanctioned and licensed Tesla owners group with Tesla, Inc. under the official name Tesla Owners of Kentucky as an Unincorporated Association.  TOC of Kentucky is and will always be run by Tesla owners.  
Membership FAQ
The below FAQ has information for current and future Tesla owners interested in membership with TOC Kentucky. Membership is not required to come to any public event. Occasional member only events will require membership. Anyone interested in Tesla, owner or not, is welcome at any of our public events/meetups.


Who can join TOC Kentucky? TOC Kentucky membership is open to owners and future owners of Tesla vehicles who live in Kentucky and the surrounding area. Even if you do not currently own a Tesla, you are welcome to join as a member. 
What if I don't live in Kentucky?
Anyone who resides in the state of Kentucky permanently or part-time is welcome to join.  We now accept members who live in surrounding states who wish to join us.
What are the benefits of membership?
Benefits include:
·       A cool bunch of people that periodically meet for socializing or events
·       Access to member only events
·       Access to order club logo merchandise directly. See the Store link in the other post
What is a typical event like?
Most events are basic meetups which involve gathering at a set location to meet other owners, talk about our cars, and sometimes have a meal or drink. Anyone is welcome to come to our public meetups and we encourage non-owners to come discover the benefits of Tesla and electric transport. Occasionally we will have an event for members and their guests that is not open to the public.  Please note: due to insurance reasons, meetups/drives are strictly voluntary and are not officially recognized/organized by the Owners Club. The owners club is not responsible for damage or loss.
What is expected of members?
Nothing specifically. All events are optional and usually don't have a hard schedule. With respect to your vehicle, TOC Kentucky will never ask you to allow anyone else to interact with your vehicle in any way. You're free to make your own decisions regarding interaction with your vehicle. TOC Kentucky, as an organization, does not sponsor or provide test rides or test drives at our events. Any owner choosing to provide a test ride or test drive is doing so as an individual, separate from the  TOC Kentucky organization. 
We do expect members to help support Tesla's mission. If a time comes for us as a club to reach out to our state representative for any legislative action that can help or hurt Tesla, we would expect our members to become involved as much as they can.