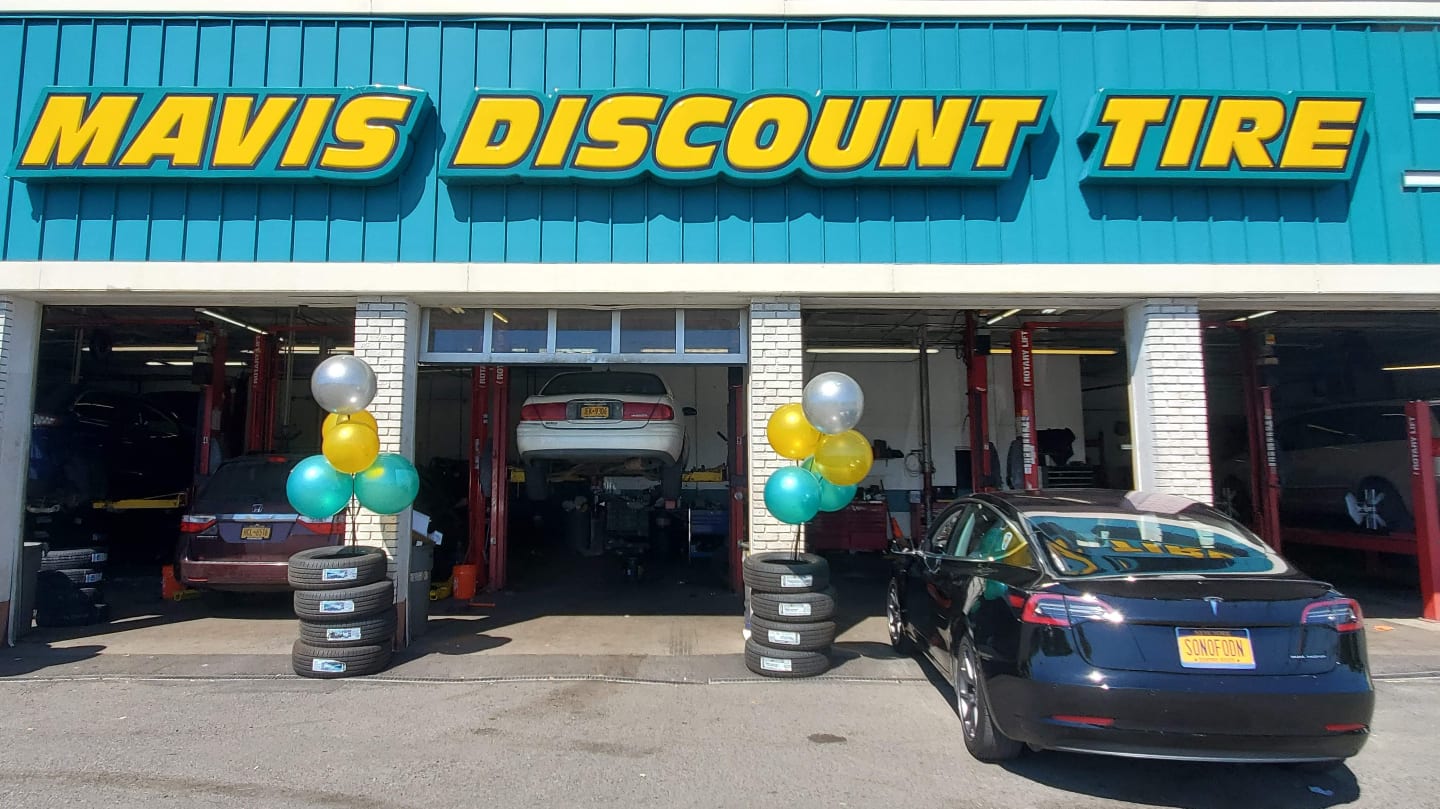 Mavis, My Oasis
By: Stephen Pallotta
If you're anything like me, one of the reasons you bought a Tesla was to be able to have your very own portable roller coaster… or more accurately… you're very own spaceship on wheels. Many first-time Tesla owners come from a car that was much less expensive and far less performance oriented, this term has been deemed by a few as the "Tesla-Stretch." Before I purchased my Dual Motor Model 3 back in December of 2018, I owned a Buick Vernao, and before that my dad passed down his Volvo S40 to me. Both of those were absolutely fantastic cars, and a part of me really misses them, and there's one thing that they did way better than my Tesla can do… they kept me from having to buy new tires every 6,000 miles.
Now, while Teslas are substantially heavier than their Internal Combustion Engine (ICE) counterparts, there's a more accurate reason as to why I ( and many others ) fly through tires… pure exhilaration as a result of acceleration. It should be noted that the stock tires on most Teslas are very soft, which also doesn't help if you like to smash the go-pedal/accelerator like a child smashes a whack-a-mole board. I'm sure I can write a whole blog on tires, and why we should all use snow tires even if we have four-wheel drive… but that's not what this blog is about, this is about my absurd experience trying to replace my tires for the least expensive way, so… on to the juicy bits…
One of the ways that I was able to save up enough for a Tesla was by putting aside my nickels and dimes where I could, and now that I have my Tesla… well that hasn't changed. I initially planned to purchase a set of Bridgestone Potenzas, a good tire all around, for a fair cost of $190 a tire, but…. I just wasn't feeling like spending that much on a tire. I was able to get Firestone to work down on the price, all in all it would have still cost around $400 for two tires/taxes/hazard protection. So I did what any millennial would do when they want to look for an item at a better place, I went to the almighty Amazon!
Before I tell you what I bought, and the process of getting them put onto the car, I want to inform you that I am not advising you to do what I did, basically this is a "don't try this at home kids" statement. For the 18" wheels, the Model 3 requires a 235/45R18 98W, I found a tire on Amazon with those exact specifications, checked out the 4 reviews it had, and secured my purchase. So now you might be wondering, what tire did I get and how much did it all cost? I went with the Lexani LXUHP-207 All-Season for a whopping………$67.00 a tire…
Not many may know, but if you are looking to purchase tires on Amazon, they will let you ship them directly to an auto shop. You can even pay in advance to have them put on there, a very seamless process and only $20.00 per tire. So the final cost for everything: the two new tires, mounting and balancing, and tax = $184.72 ( not bad if you ask me ). But here's the thing... I still haven't got to the real juicy part of the story, the process that was required to get these tires put on the car… and good gravy was it a process!
Before I scheduled my appointment through Amazon, I called up the local Mavis to make sure they would be able to put them on my car… and surprise, they refused to touch it… but thankfully my luck was just one click below. I called up the Mavis on Central Ave in Albany and they said they would be alright with working on it! In anticipation of having this work done, I also ordered the hockey pucks that are needed to safely lift a Model 3/Y, because as we know in typical Tesla-world.. nothing can even just be made to fit the norm.
Once I arrived at the Mavis, I spoke with the gentleman inside and let him know about the hockey pucks and why they are needed, went over how the key-card works, as well as how to drive the car (not even joking with that last part, I forgot I had it I had it one-pedal driving, he couldn't figure out how to get the car moving). 
We got the car in the bay and we both put the hockey pucks on and started to figure out how it would all go down… and man did it all go down… thankfully not too literally. It turned out that the lifts were too high off the ground and wouldn't be able to fit underneath the hockey pucks. We lifted the back left of the car up by pulling up underneath the wheel well and managed to get one of the lifts underneath the pucks in… success… not so fast bucko… We went over to the front left and tried the same but it was just far too tight of a squeeze.. it wasn't going to work. If life taught me anything significant so far, it has been to never give up, and you bet yourself we didn't stop there!
I had an idea, what if we could use a single-point jack and just do each wheel independently, surely more time consuming, but it was our only option left. Thankfully the technician that I was working with had a 3-ton low profile jack in the back of his car, and we started to get the ball rolling once again! We positioned the jack into place, put the hockey puck back into position and…. vullaahhhhh, success!
So here's my suggestion, if you enjoy a unique story in life, take chances and play it a little more risky. If you enjoy things going smoothly, take the more cautious option. I ended up hanging out in the garage the entire time talking with all the techs about the car and Tesla in general, one of them even offered me a slice of pizza! Overall my honest suggestion, especially as the club manager, just have all your vehicle maintenance done officially through Tesla, but in the meantime, I'm sure I'll be able to provide you with plenty more…. entertainment. 
Oh… and the cherry on top, I figured since I put the service tech through the underworld and back, we might as well go out for a drive. This was his first time ever driving an electric car, and long story short, he has committed to getting a Tesla as his next car and passing down his current vehicle to his son, so… pretty successful day if I must say so!
i'd be ineterested in the follow up to know how those tires hold up. I am a die-hard Michelin customer; however, the cost differential definitely makes it worth considering. I am very skeptical of these lesser known brands and when it comes to safety, I'd rather spend the money to know I have a reliable tire.