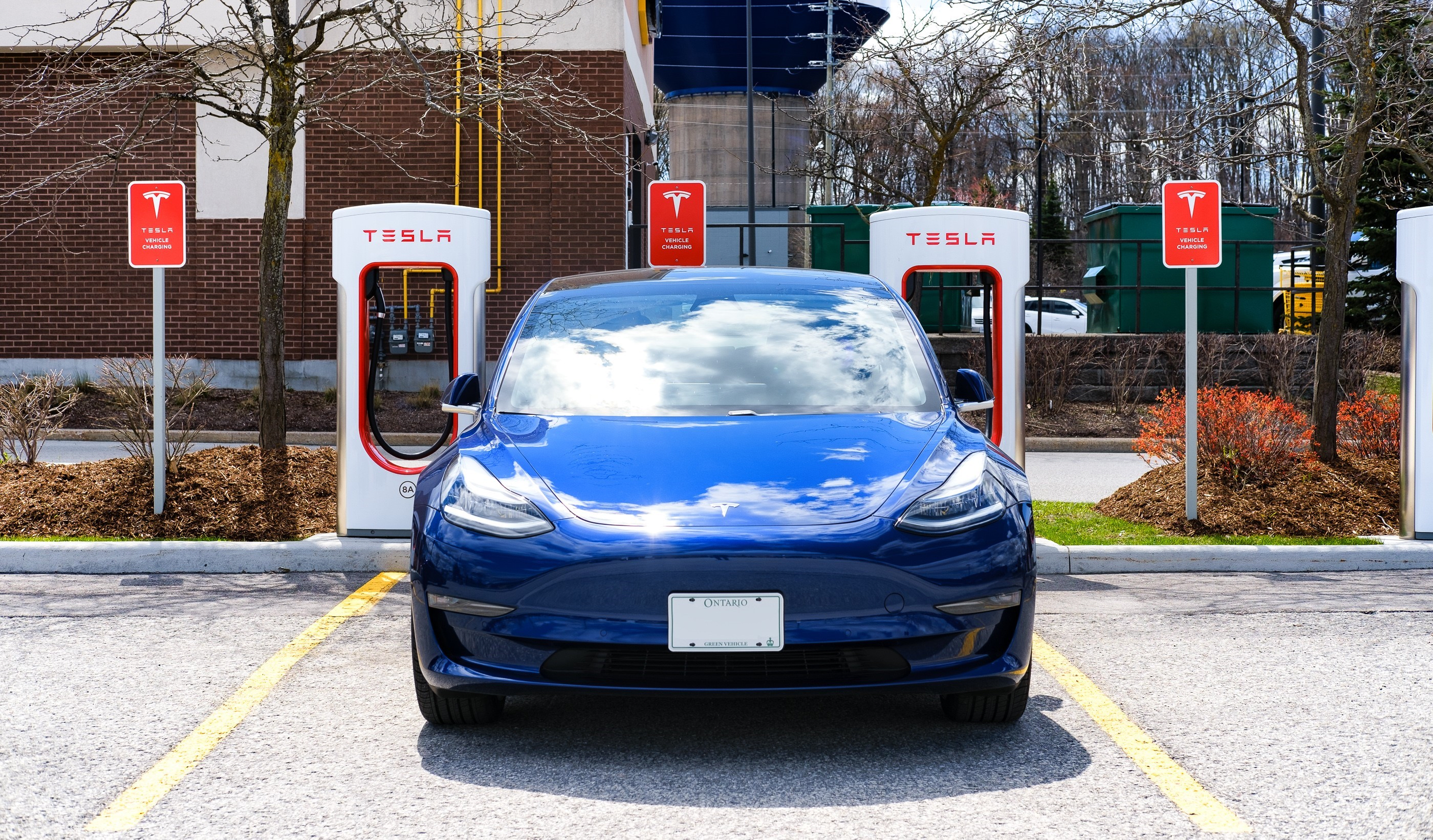 Canada — Supercharger Energy-Based Billing
Show your support for transparent and fair billing at public charging
In your message, please tell us: 
Your name
Where you live (city and province) 
Why you think Canadian regulators should let charging operators bill based on energy consumed, rather than time spent charging
 Why you think this should be fixed today – now
---
Have you ever wondered why you pay for EV charging based on time, rather than energy, here in Canada?  
It is because of a federal agency, Measurement Canada, which currently prohibits charging providers from billing customers for the energy (kWh) they consume. To enable energy-based billing, the Agency must establish new metering rules for EV charging. Until then, customers must be billed using time. Imagine a consumer paying for gasoline based on how long they use a gas pump – rather than for the litres of gasoline they fill.  


Why do Tesla customers always ask for energy-based billing?  
Energy-based billing provides accountability for charging operators, and fair and transparent billing for consumers because they would pay for the actual energy delivered. Billing per minute can lead to confusion and inconsistent customer experiences because some customers effectively pay more than others for the same amount of energy because their bill is based on how long their car was charging.  


What can be done to fix this problem? 
In support of our customers, Tesla filed a request with Measurement Canada seeking "temporary dispensation" – a power granted to the Agency to provide exemptions on a temporary basis – so that customers could be billed on an energy basis until new rules are written. In its response, Measurement Canada swiftly dismissed our request. 
There is good news. The Minister of Innovation, Science and Industry, the Hon. François-Philippe Champagne, has the power to intervene to allow energy-based billing at EV chargers today, and until such time as Measurement Canada finalizes its metering rules and a reasonable retrofit period can be provided. Given Minister Champagne's ongoing support for good EV policy – along with the Minister of Natural Resources, the Hon. Jonathan Wilkinson, who has created leading EV infrastructure programs that are also impacted – we are optimistic that the government will step in and do the right thing for EV drivers. Tell us why you think he should! 
Tesla wants to hear from you about why you think Measurement Canada should immediately enable per-kWh billing by granting a temporary dispensation for Superchargers. Send us a video or written message so we can share your views with the Government of Canada. Help us fix Supercharger billing. 
---
What you need to know: 
Public EV charging operators in Canada currently bill EV drivers on a time-basis (per-minute or per-hour), because Canadian metering rules were not designed with EV charging in mind. Therefore, the existing rules are not suited for Measurement Canada to review and approve the metering devices that would be embedded in EV charging equipment.  
In the fall of 2020, after hearing from EV drivers and enthusiasts like you from across the country, Measurement Canada launched a stakeholder consultation to develop metering rules to allow EV charging to be priced on the amount of energy received (kilowatt-hour). Tesla has been participating actively in the consultation process alongside other EV equipment manufacturers and operators, as well as representatives of EV owners' associations. 
Tesla recognizes that developing metering specifications that are adapted for new and evolving technologies takes time. In the meantime, EV drivers should be able to pay on a per-kWh basis for charging services. Measurement Canada has the power to provide a temporary dispensation from metering rules for Superchargers, until rules for DC charging equipment are established – and for a limited time afterward to mitigate the impact of any retrofits that may become necessary.    
Unfortunately, Measurement Canada swiftly dismissed Tesla's request for such a dispensation.
Most other jurisdictions, including many in the United States, allow energy-based billing while metering guidance and rules are being developed. But, not in Canada.
Measurement Canada has failed to develop a plan and timeline to enable kWh-billing on DC fast charging, such as Superchargers, but we're confident that, once fully briefed – and with your support – the Minister of Innovation, Science and Industry, the Hon. François-Philippe Champagne, will step in to solve this issue. The Minister has the power to intervene and to allow energy-based billing at EV chargers now, until such time as Measurement Canada finalizes its metering rules and a reasonable retrofit period can be provided. 
Make your voice heard today, and let us know what a switch from per-minute billing to per-kWh billing would mean to you. Record a video above, or submit a written comment below.
Enabling kWh-billing for EV charging will provide more transparent pricing and ensure that EV drivers are not penalized for slower charging sessions. 
Time is a bad measure to charge customers for EV charging services. This is because EVs charge at different speeds for a variety of reasons: 
Different cars charge at different rates on the same charging station 
Different vehicle models are equipped with different onboard chargers and have different charging capabilities. 

DC-fast charging speeds also depend on the vehicle's capabilities and other factors. 
Identical cars on different charging stations may charge at different rates 
Two stations with identical per-minute billing but different power ratings will result in the same bill, for a different amount of energy delivered. 
Two identical cars, on two identical charging stations may charge at different rates
DC charging speeds depend on a battery's state of charge, battery temperature and ambient temperature. 

Some charging technologies use power management technology to reduce the flow of power to a vehicle in order to optimize for efficient use of the utility service connection. While this can be useful for charging operators, drivers often have no knowledge of power limiting or power-sharing capabilities. Such technologies are likely to become more commonplace, which is why per kWh billing is more appropriate. 
Measurement Canada's role is to protect consumers by ensuring that they pay for what they're getting. However, the practice of time-based billing, which EV charging operators have had to adopt, does just the opposite. It lacks transparency, it undermines the principles of consumer protection, and it is unfair for EV drivers like you. The fairest and most transparent way to bill EV charging is based on the amount of energy received, measured in dollars per kilowatt hour ($/kWh). 
---
Disclaimer 
Videos, comments, and emails submitted as part of this program may be published online or provided to the Government of Canada. By submitting a comment, email, or video you are granting Tesla Motors Canada ULC / Tesla, Inc. ("Tesla") and its licensees, successors, affiliates, and assigns (the "Licensed Parties") a worldwide, perpetual, irrevocable right and unrestricted permission to the recordings collected, including your likeness, image, voice, appearance (the "Material). All right, title, and interest in and to the Material, including all intellectual property rights in connection with the Material, is the sole property of Tesla, free from any claims by you.